Last week was hard. There are more hard weeks ahead.
I worry about what part I am playing in the work. So many women are doing so much. Am I doing enough? I am not an expert in politics because I dislike politics. But that is no longer a valid excuse.
I am in awe of women like Julie Smolyansky, CEO of Lifeway Kefir, who is a warrior for women and change. Jen Hofmann who sends a weekly "Americans of Conscience "checklist updating us on what we can do to be better citizens, neighbors, and advocates for the issues that matter. Dori McWhorter, CEO of YWCA Metropolitan Chicago, who empowers women and believes communities thrive when women are given the tools they need to succeed. And Alison Brettschneider, a self-described "take no shit social justice warrior" whose Instagram account @25Park screams GIRL POWER.
A few weeks ago I hosted a workshop titled The Unexpected You. Instead of focusing on engaging a large audience like we do in my speaker workshops, we focused on our most important audience, the one that often gets overlooked – we focused on ourselves. And we connected with ourselves, and each other, in a soul new way – through nutrition, meditation, inspiration and dance.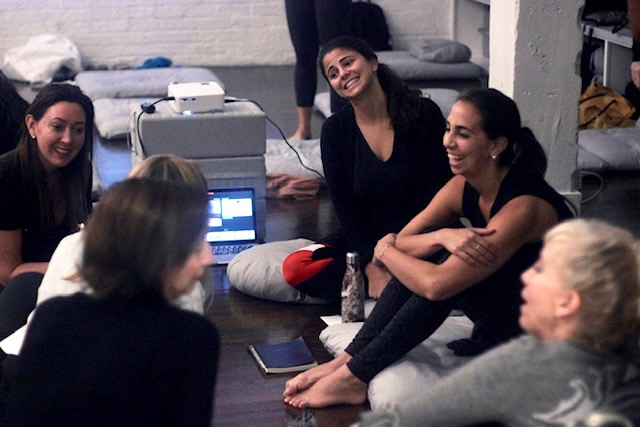 When Paige, my videographer and editor, sent me the video of the choreographed dance we performed, I suddenly had an answer to my question of what my role is. Six months ago, when I asked my friend and renowned dancer Julie Burman Kaplan to be part of the workshop, I had no idea the impact her dance would make on me today. We were 27 women learning a choreographed dance in a circle – a very powerful circle. We felt the power back in September, but today the power feels as if it's been raised.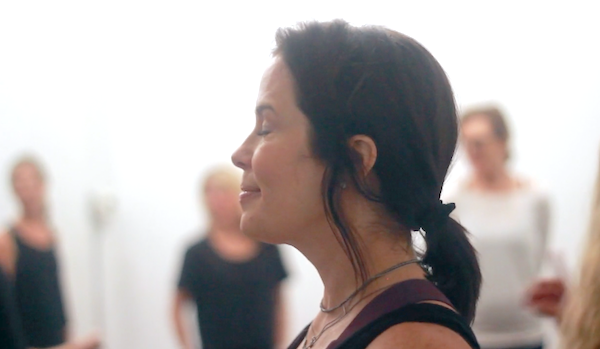 We all play a role in what's ahead. No matter how big or how small. Play your role. Your role is important and only you can play the role you play best. My role is connecting women and inspiring women to support each other. This is my work.
Play your role.
Honor the part you play.
And know that on November 6th, we can ALL play the same role TOGETHER – VOTE!