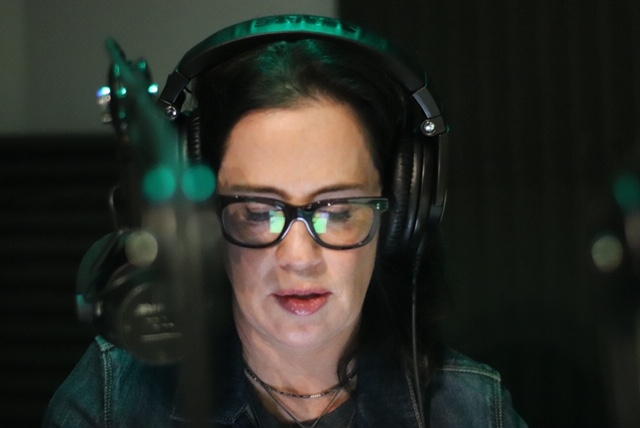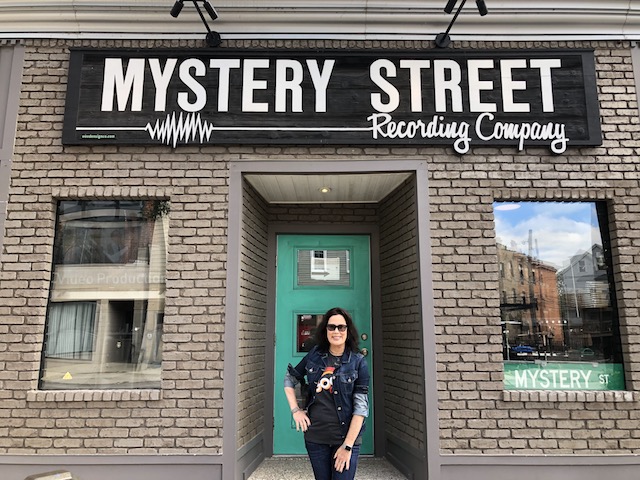 the

LOVESPEAKS

series
with Sally Lou

Love

man

The #1 fear people have is speaking in public. It's actually the only fear Sally Lou Loveman doesn't have. Join Sally Lou for the lovespeaks series where she leaves fear behind and speaks love – doing what you love, loving your story, learning to love speaking, loving each other and loving ourselves. As the former audience producer for The Oprah Winfrey Show, Sally Lou and her crew speak their stories each week so you can speak yours. No topic is off limits – from kindness to composting, and everything in between, if you need a community to kickstart your heart, you need the lovespeaks series.

 Sally Lou is a mom, professional speaker, author of Speak: Love Your Story, Your Audience is Waiting and founder of lovespeaks.

It's the lovespeaks series, where a little bit of love goes a long way.
Listen to
the lovespeaks series
podcast on:
Speaking of Napkin Thoughts with Scott Freres
On this podcast we are speaking napkin thoughts. What are napkin thoughts you might ask? Napkin thoughts are where great ideas, dreams and plans begin. My guest on this episode of the lovespeaks series podcast has built a career on this philosophy. Scott Freres is the principal at Red Spade Environments, a landscape design, construction management, design-build firm that makes exterior dreams come true. And most of those dreams begin with a sketch Scott makes on a napkin when sitting down to listen to a client over coffee. We all have dreams. Scott's story reminds us to go after our own dreams, because our napkin is waiting!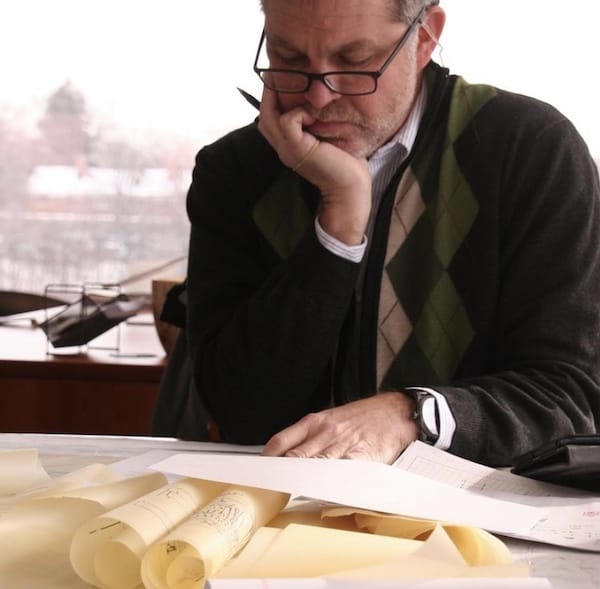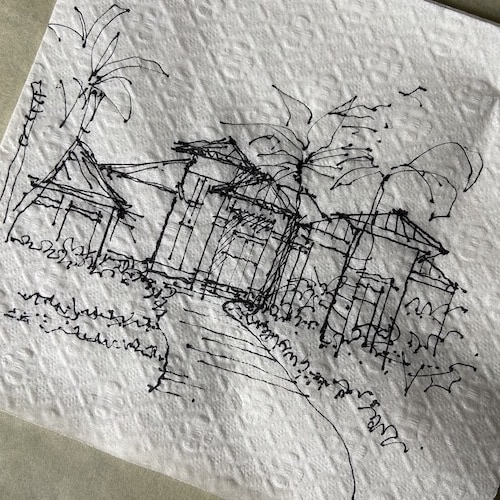 Quotes from Scott Freres:
Love for me is the ability and blessing I have to do what I want every day.
I learned an appreciation of nature that you really can't see unless you spend time in it.
I love fall. I love the change. I love the way the world seems to slow down, the days get shorter, lighting looks different.
I used to sit at a coffee shop every day and before I would go in to work, and collect my thoughts and collect my ideas and sketch on napkins.
It starts with a napkin. It moves to paper. It takes in the voice of a client or a community and it starts to fashion ideas not a final plan, but ideas. And then from those ideas you hone in on a plan direction.
The other thing a napkin speaks to that is a big philosophy in our companies was the idea that the best designs and the best conversations always happen around food or beverage.
There's two pens that I always use, and one is a Pentel rolling writer and the other is a Paper Mate flair.
The hallmark for our firm is community engagement.
You have to talk to people and listen. And not only do you have to talk and listen, that's great. But you gotta show them that you heard them by your actions.
When you're in that dirt it feels so good. I don't know what it is, people say it's gross but I just love it.
Nature is truly the best medicine and your garden costs you nothing, but it can do wonders for your health.
Sustainability is really a philosophy that you need to live by, meaning that it's a respect for the environment first and foremost.
You'll learn:
♥ How to use the talents you were born with and the environments that spoke to you as a young person and make a career out of it.
♥ Listening is a skill that is essential to understanding your clients.
♥ An appreciation of nature.
♥ Big plans begin on small napkins.
♥ The best conversations happen around food and beverage.
♥ Forward thinking is a gift.
♥ Community engagement is key to a project's success.
♥ Nature is the best medicine.
Past Episodes of Season Two

 of the LOVESPEAKS series podcast
Episode #1: Speaking of Race
Episode #2: Speaking of Solutions
Episode #3: Speaking of Gendered Racism
Episode #4: Speaking of Rebels
Episode #5: Speaking of COVID & Health Inequities
Episode #6: Speaking of Holiday 2020
Episode #7: Speaking of Dreams
Episode #8: Speaking of Love Wins
Episode #9: Speaking of Transformation
Season One

Episodes of the LOVESPEAKS series podcast
Episode #1: Speaking of My Story
Episode #2: Speaking of Midlife
Episode #3: Speaking of Love
Episode #4: Speaking of Soul
Episode #5: Speaking of Music
Episode #6: Speaking of Purpose
Episode #7: Speaking of Recovery
Episode #8: Speaking of Composting
Episode #9: Speaking of Mindfulness
Episode #10: Speaking of Kindness
Episode #11: Speaking of My Mom
Episode #12: Speaking of Loss
Episode #13: Speaking of Leadership
Episode #14: Speaking of Enlightenment
Episode #15: Speaking of Laughter
Episode #16: Speaking of My Kids
Episode #17: Speaking of Doing What You Love
Episode #18: Speaking of Standup