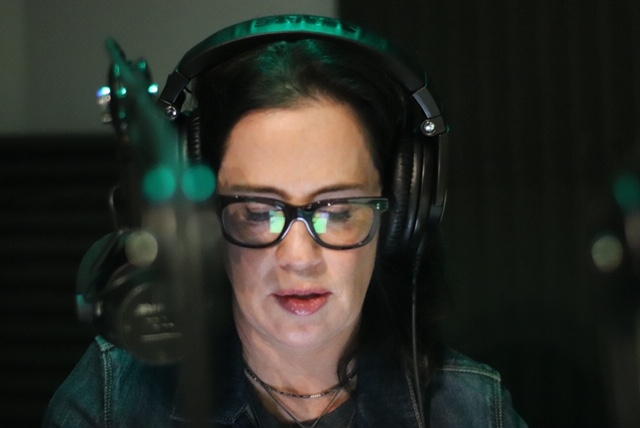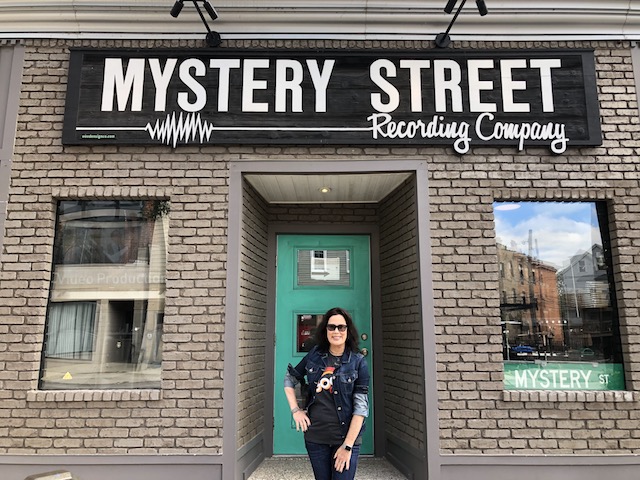 The

LOVESPEAKS

Series
with Sally Lou Loveman
The #1 fear people have is speaking in public. It's actually the only fear Sally Lou Loveman doesn't have. Join Sally Lou for The LOVESPEAKS Series where she leaves fear behind and speaks love – doing what you love, loving your story, learning to love speaking, loving each other and loving ourselves. As the former audience producer for The Oprah Winfrey Show, Sally Lou and her crew speak their stories each week so you can speak yours. No topic is off limits – from kindness to composting, and everything in between, if you need a community to kickstart your heart, you need The LOVESPEAKS Series.
 Sally Lou is a mom, professional speaker, author of Speak: Love Your Story, Your Audience is Waiting and founder of lovespeaks and The LOVESPEAKS Method.
It's the lovespeaks series, where a little bit of love goes a long way.
Listen to

The LOVESPEAKS Series

podcast on:
Speaking of Intuition
To most who know her, Kiersten Parsons Hathcock is a Shark Tank-winning, self-taught carpenter & furniture designer who defied the odds and built an internationally-known furniture company out of her garage.
But what most don't know is that at the age of 36, Kiersten suddenly started seeing and hearing spirits of dead children, some of whom were killed by predators. Her intuitive awakening led to partnerships with detectives around the country, a TEDX Talk, and a publishing deal for her recent memoir Little Voices.
The coolest part of Kiersten's story is not only were the spirits speaking to her about solving criminal cases and getting messages to their loved ones, the kids were also coming to save Kiersten's life.
I understand Kiersten's story isn't typical and some of you will be skeptical. I invite you to listen. I promise your heart will open and you will be inspired to turn up your own intuition, maybe not at Kiersten's level!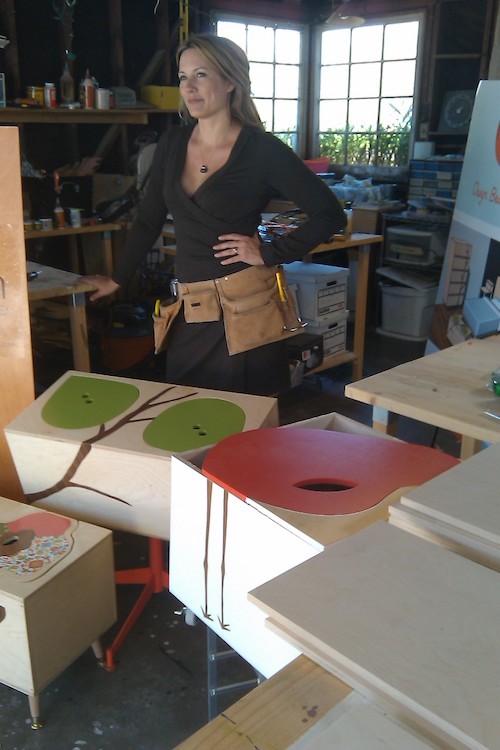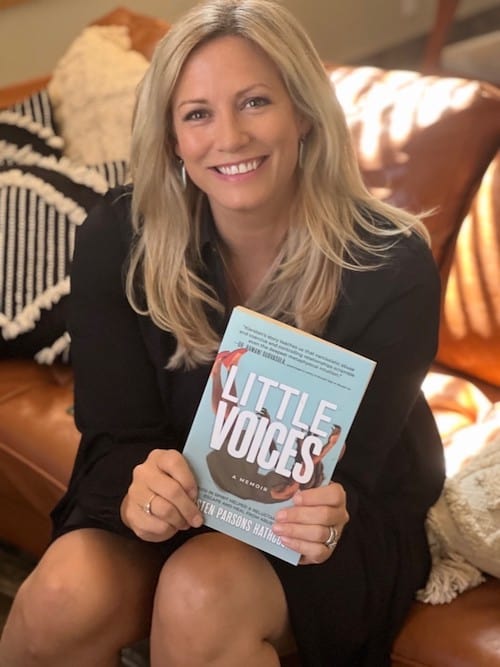 Sally Lou & Kiersten discuss:
Trusting your intuition
Speaking with spirits
Practicing mediumship
Healing a marriage

Recognizing & surviving an abusive relationship

Recognizing & surviving sexual abuse

Discovering repressed memories

Family Constellation

Generational abuse

Helping spirits into the light

Finding gratitude

Breaking the cycle of abuse
Season 3

of The LOVESPEAKS Series podcast
Episode #1: Speaking of Compassion
Episode #2: Speaking of Beauty with Michele Probst
Episode #3: Speaking of Winging It
Episode #4: Speaking of Boundaries
Episode #5: Speaking of Questions
Episode #6: Speaking of Home
Season 2

of The LOVESPEAKS Series podcast
Episode #1: Speaking of Race
Episode #2: Speaking of Solutions
Episode #3: Speaking of Gendered Racism
Episode #4: Speaking of Rebels
Episode #5: Speaking of COVID & Health Inequities
Episode #6: Speaking of Holiday 2020
Episode #7: Speaking of Dreams
Episode #8: Speaking of Love Wins
Episode #9: Speaking of Transformation
Episode #10: Speaking of Napkin Thoughts
Episode #11: Speaking of Depression
Episode #12: Speaking of Community with Laura Munson
Episode #10: Speaking of Teammates
Season 1

Episodes of The LOVESPEAKS Series podcast
Episode #1: Speaking of My Story
Episode #2: Speaking of Midlife
Episode #3: Speaking of Love
Episode #4: Speaking of Soul
Episode #5: Speaking of Music
Episode #6: Speaking of Purpose
Episode #7: Speaking of Recovery
Episode #8: Speaking of Composting
Episode #9: Speaking of Mindfulness
Episode #10: Speaking of Kindness
Episode #11: Speaking of My Mom
Episode #12: Speaking of Loss
Episode #13: Speaking of Leadership
Episode #14: Speaking of Enlightenment
Episode #15: Speaking of Laughter
Episode #16: Speaking of My Kids
Episode #17: Speaking of Doing What You Love
Episode #18: Speaking of Standup