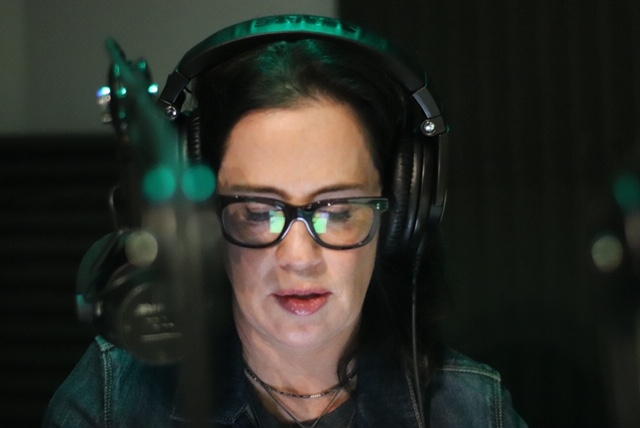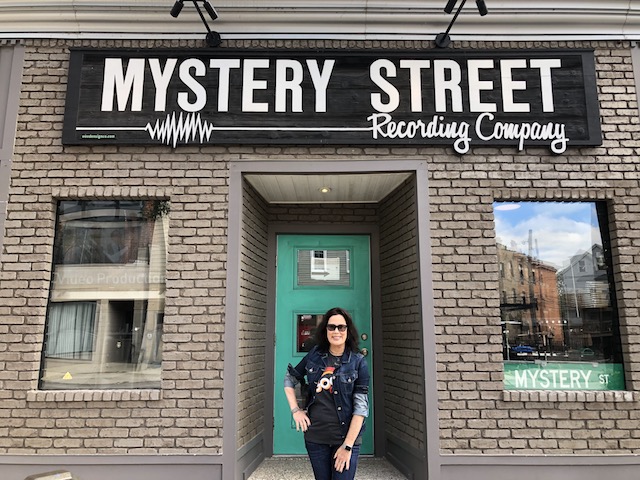 the

LOVESPEAKS

series
with Sally Lou

Love

man

The #1 fear people have is speaking in public. It's actually the only fear Sally Lou Loveman doesn't have. Join Sally Lou for the lovespeaks series where she leaves fear behind and speaks love – doing what you love, loving your story, learning to love speaking, loving each other and loving ourselves. As the former audience producer for The Oprah Winfrey Show, Sally Lou and her crew speak their stories each week so you can speak yours. No topic is off limits – from kindness to composting, and everything in between, if you need a community to kickstart your heart, you need the lovespeaks series.

 Sally Lou is a mom, professional speaker, author of Speak: Love Your Story, Your Audience is Waiting and founder of lovespeaks.

It's the lovespeaks series, where a little bit of love goes a long way.
Listen to
the

lovespeaks

series
on: 
Speaking of COVID & Health Inequities
Guest: Dr. Renee Matthews
On this episode we are speaking about the health inequities facing the black community during this time of pandemic. Dr. Renee Matthews is the host of Ask Dr. Renee and can be seen in over 45,000 doctor's offices in her Out of Office with Dr. Renee video spots. Dr. Renee uses her medical degree to help people live healthier lives and on this episode, she offers specific things we can all do to protect ourselves and others from COVID. Stay healthy and I hope you will listen.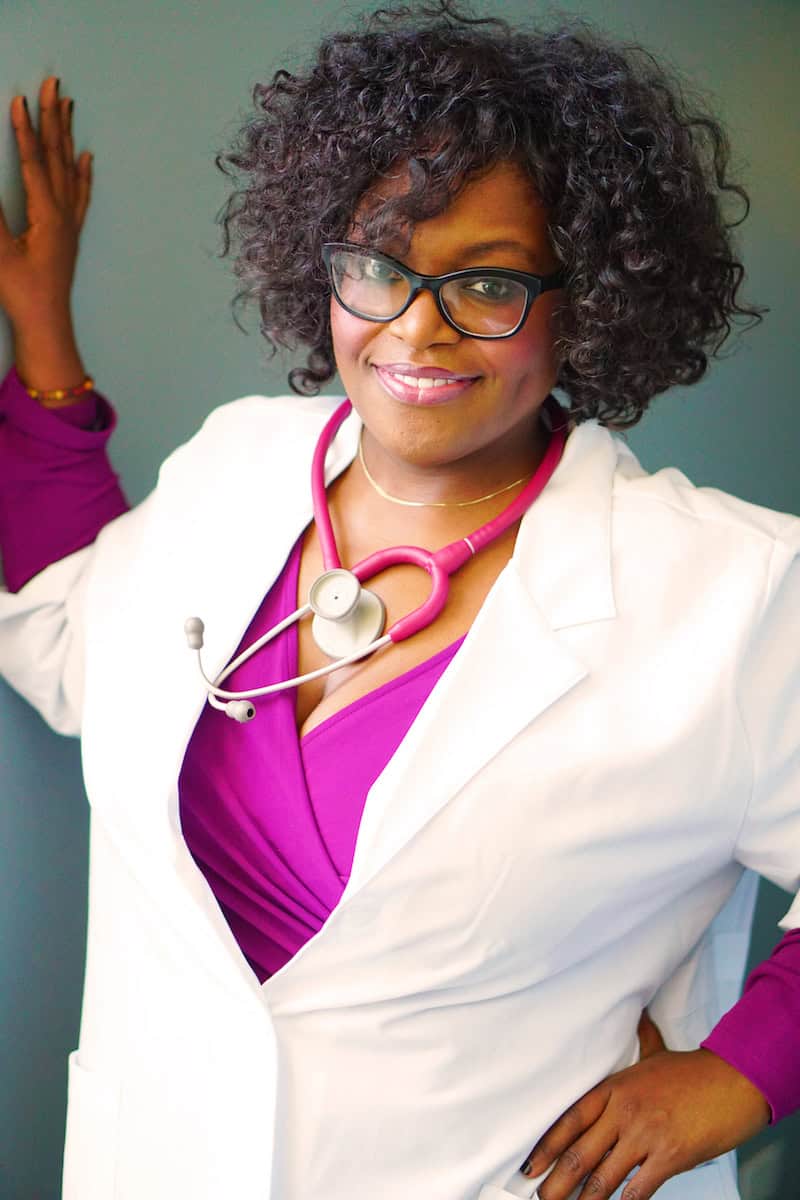 Connect with Dr. Renee:
Resources: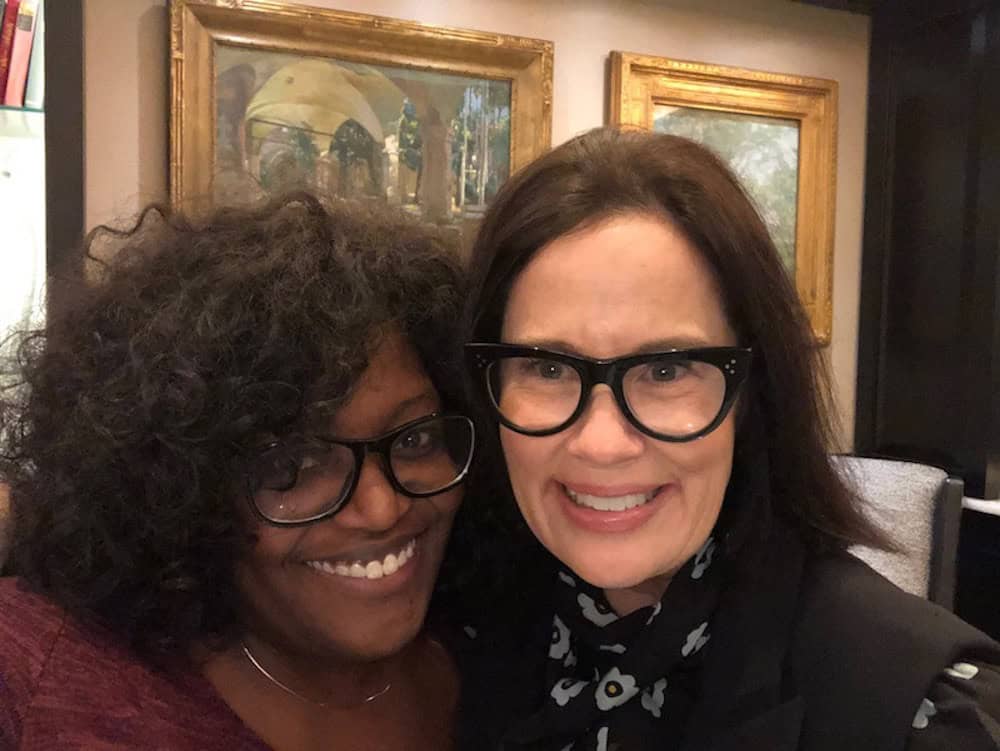 Listening Notes
| | |
| --- | --- |
| 1:00 | Dr. Renee Matthews |
| 1:19 | Health inequities in the black community |
| 2:39 | Renee's dad's health |
| 4:28 | How is love speaking to you today? |
| 5:20 | Staying busy |
| 6:00 | Renee says her dad as a black man was not treated well |
| 6:45 | Renee's platform |
| 7:00 | Why did you decide to use your medical degree in this way? |
| 8:08 | Two pandemics |
| 8:35 | 86 people |
| 9:56 | "There was a rumor that black people can't get this." |
| 10:36 | "The numbers were ridiculous for black people." |
| 11:11 | Underlying conditions |
| 12:18 | No primary care doctors |
| 12:45 | Essential workers |
| 13:43 | Wear a mask! |
| 14:40 | "Wear it correctly & leave it alone!" |
| 17:55 | "Bandanas are the worst!" |
| 18:00 | "Things are passing under the face shield." |
| 19:08 | "Surgeons wear masks for 12 hour surgeries!" |
| 19:43 | I'm no longer a candidate for wine |
| 20:49 | Besides wearing a mask, what is the best thing we should be doing? |
| 20:56 | How to be prepared |
| 22:40 | "Food is medicine." |
| 22:59 | Watch your stress |
| 24:33 | COVID in eyes |
| 27:09 | "Wash your hands and remove your clothing." |
| 28:39 | When do you sleep? |
| 29:08 | How many steps should we get a day? |
| 32:18 | "I ran next to my bed the other night!" |
| 32:44 | What's exciting you right now? |
| 34:50 | The Girl Scouts |
| 35:05 | "I'm an official YouTuber!" |
| 35:55 | The purpose of this podcast |
| 36:06 | What reminds you of your purpose? |
| 37:27 | "We are now going to focus on asthma." |
| 38:36 | COVID vaccine |
| 40:04 | "Antibodies is a treatment." |
| 41:29 | Does it have to do with blood type? |
| 43:00 | "We don't listen!" |
| 43:26 | "Look at other countries!" |
| 44:33 | Do you have a daily prayer? |
| 45:45 | Renee's prayer |
| 46:12 | The prayer of Jabez |
| 46:40 | Devotional for teen girls |
| 47:27 | Did you have a "no" that launched you? |
| 47:58 | "There was a counselor at my college who told me I wasn't college material." |
| 48:15 | Renee stops at nothing! |
| 48:59 | Renee's Oprah story |
| 51:50 | Emergencies at The Oprah Winfrey Show |
| 54:49 | 20,000 people |
| 56:15 | Speaking to the black community |
| 57:44 | Thank you! |
Past Episodes of Season Two

 of the LOVESPEAKS series podcast
Episode #1: Speaking of Race
Episode #2: Speaking of Solutions
Episode #3: Speaking of Gendered Racism
Episode #4: Speaking of Rebels
Season One

Episodes of the LOVESPEAKS series podcast
Episode #1: Speaking of My Story
Episode #2: Speaking of Midlife
Episode #3: Speaking of Love
Episode #4: Speaking of Soul
Episode #5: Speaking of Music
Episode #6: Speaking of Purpose
Episode #7: Speaking of Recovery
Episode #8: Speaking of Composting
Episode #9: Speaking of Mindfulness
Episode #10: Speaking of Kindness
Episode #11: Speaking of My Mom
Episode #12: Speaking of Loss
Episode #13: Speaking of Leadership
Episode #14: Speaking of Enlightenment
Episode #15: Speaking of Laughter
Episode #16: Speaking of My Kids
Episode #17: Speaking of Doing What You Love
Episode #18: Speaking of Standup