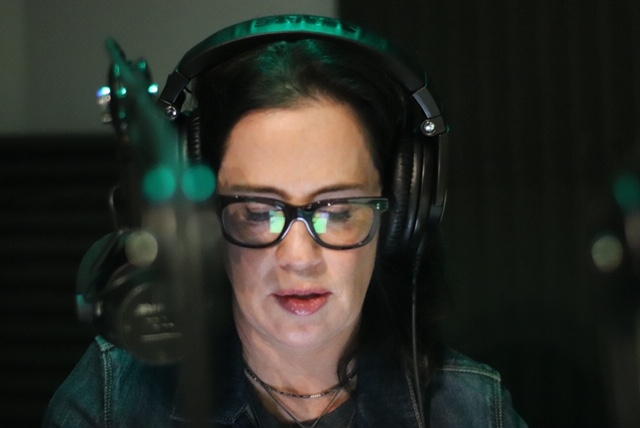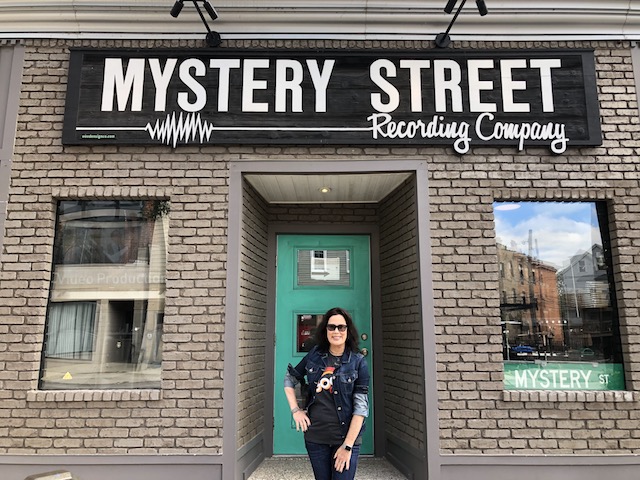 the

LOVESPEAKS

series
with Sally Lou

Love

man

The #1 fear people have is speaking in public. It's actually the only fear Sally Lou Loveman doesn't have. Join Sally Lou for the lovespeaks series where she leaves fear behind and speaks love – doing what you love, loving your story, learning to love speaking, loving each other and loving ourselves. As the former audience producer for The Oprah Winfrey Show, Sally Lou and her crew speak their stories each week so you can speak yours. No topic is off limits – from kindness to composting, and everything in between, if you need a community to kickstart your heart, you need the lovespeaks series.

 Sally Lou is a mom, professional speaker, author of Speak: Love Your Story, Your Audience is Waiting and founder of lovespeaks.

It's the lovespeaks series, where a little bit of love goes a long way.
Listen to
the

lovespeaks

series
on: 
Speaking of Race
Guest: Sherry McAdoo Champion & Shelly McAdoo
On this episode I sit down with my friends Sherry McAdoo Champion and Shelly McAdoo, twin sisters, to talk about race. Sherry is the Manager of Community Advocacy and Coalitions for Chicago CRED and Shelly is the Consultant of Executive Projects and President of the Diversity Council at Blue Cross Blue Shield Association. It's a conversation between girlfriends – we are not experts. The hope is to shed light on how white people can be more effective in our work to combat racism and to find out how my friends (and mothers) are feeling about today and the future.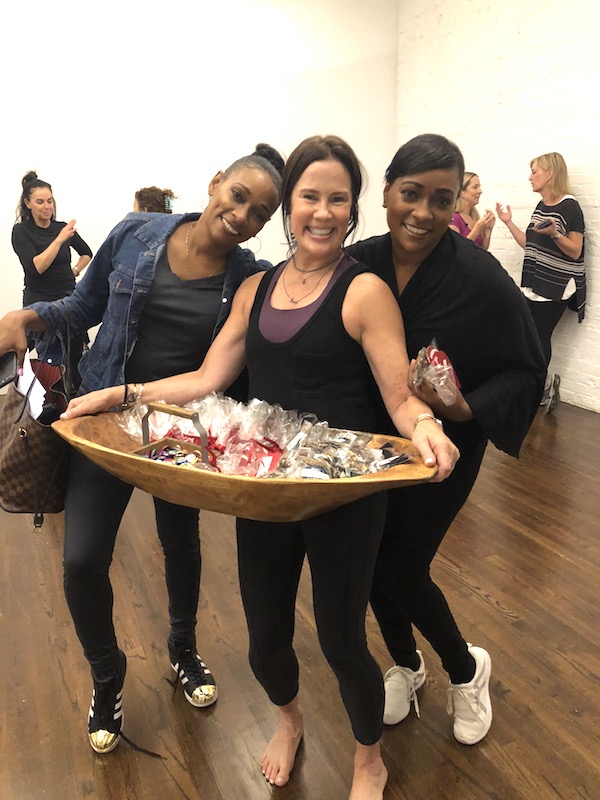 Connect with Sherry Champion:
Connect with Shelly McAdoo:
Resources: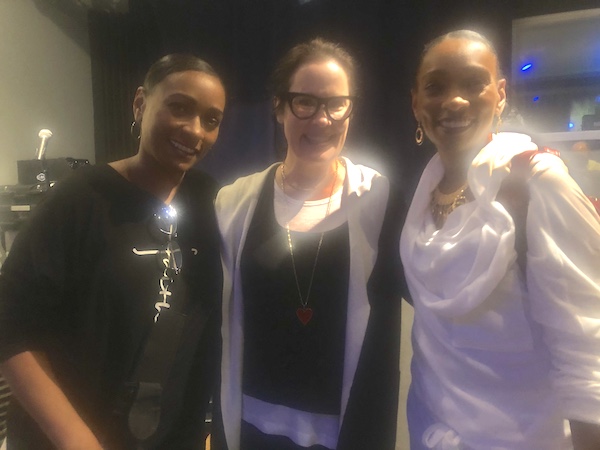 Listening Notes
| | |
| --- | --- |
| 2:21 | Welcome Sherry Champion & Shelly McAdoo |
| 4:24 | Unpacking white privilege |
| 4:45 | Where can we go from here?  What is our call to action?  How can white people be more effective allies? |
| 5:15 | How is your heart feeling? |
| 7:36 | The Talk |
| 10:00 | Sherry on having a white grandmother |
| 13:43 | Doing the work internally |
| 15:30 | Allyship |
| 18:10 | White Supremacy |
| 19:10 | How is your community at work doing? |
| 19:29 | George Floyd's death |
| 22:50 | Chicago CRED |
| 26:15 | Young people stepping up |
| 27:00 | Do the work |
| 28:22 | Always have a mirror |
| 29:40 | Allyship is earned |
| 31:46 | Shelly: "This is the first time in my life where black people, 400 years later, are trending." |
| 34:35 | Sherry: "It hit me like bricks." |
| 35:33 | Sherry: "In order for us to be heard, we're going to have to fight a different fight." |
| 35:56 | White Women Against Racism |
| 39:55 | People of color are not white people's therapists |
| 40:15 | Shelly: "No one, specifically white people, should have the audacity to tell me how to feel." |
| 41:00 | Systemic racism |
| 42:25 | Ava DuVernay's documentary 13th |
| 42:45 | Jane Elliot |
| 43:20 | Shelly: "If you know that this is wrong and you wouldn't want it for yourself, why are you content to have it for someone else?" |
| 45:32 | Shelly: "All I did was be born in this skin." |
| 46:00 | Peggy McIntosh — White Privilege |
| 49:30 | Sherry: "Systemic racism is real." |
| 49:48 | Sherry: "Please stop having conversations on how our people need to just pull ourselves up from our bootstraps." |
| 51:32 | St. Paul AME Chuch in Glencoe — Reverend Dwayne Gary |
| 55:44 | Sherry: "This is not a moment, it's a movement." |
| 56:24 | Sherry: "If you are going to protest in Glencoe then make sure you are inviting the black person into your neighborhood to be your neighbor." |
| 56:50 | HEROS |
| 57:13 | Sherry: "Segregated schools, segregated neighborhoods, segregated anything produces racism." |
| 1:02:29 | Shelly: "We are not predisposed to violence." |
| 1:06:30 | Sherry recalls Tupac's words |
| 1:09:19 | "We are careening for a race war." |
| 1:11:36 | VOTE |
| 1:11:51 | Follow young people @BKWC — black kids who care |
| 1:14:26 | Understanding Jim Crow by David Pilgrim |
| 1:15:10 | White Supremacy: A Comparative Study of American & South African History by George M. Frederickson |
Season One

Episodes of the LOVESPEAKS series podcast
Episode #1: Speaking of My Story
Episode #2: Speaking of Midlife
Episode #3: Speaking of Love
Episode #4: Speaking of Soul
Episode #5: Speaking of Music
Episode #6: Speaking of Purpose
Episode #7: Speaking of Recovery
Episode #8: Speaking of Composting
Episode #9: Speaking of Mindfulness
Episode #10: Speaking of Kindness
Episode #11: Speaking of My Mom
Episode #12: Speaking of Loss
Episode #13: Speaking of Leadership
Episode #14: Speaking of Enlightenment
Episode #15: Speaking of Laughter
Episode #16: Speaking of My Kids
Episode #17: Speaking of Doing What You Love
Episode #18: Speaking of Standup