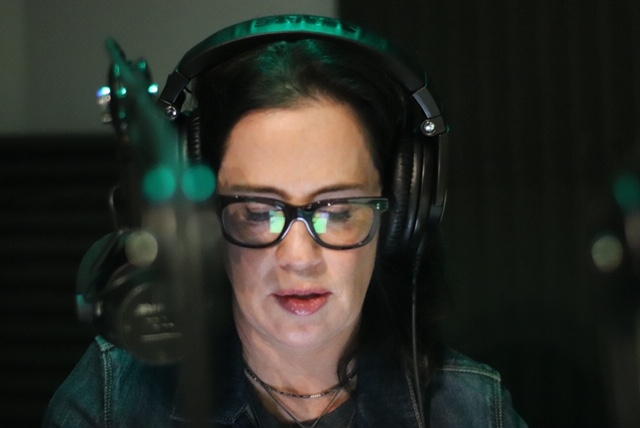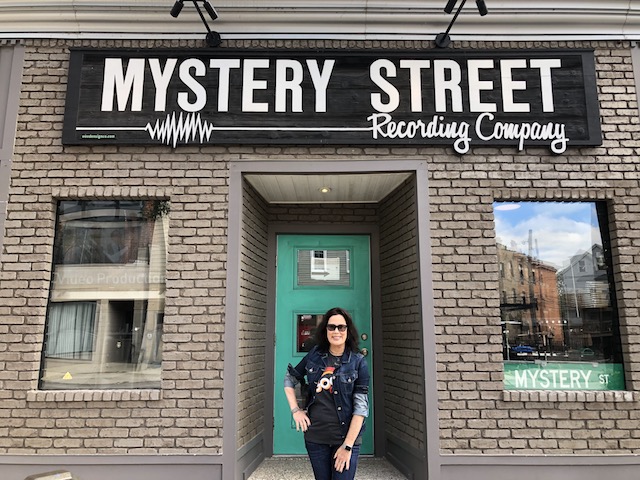 the

LOVESPEAKS

series
with Sally Lou

Love

man

The #1 fear people have is speaking in public. It's actually the only fear Sally Lou Loveman doesn't have. Join Sally Lou for the lovespeaks series where she leaves fear behind and speaks love – doing what you love, loving your story, learning to love speaking, loving each other and loving ourselves. As the former audience producer for The Oprah Winfrey Show, Sally Lou and her crew speak their stories each week so you can speak yours. No topic is off limits – from kindness to composting, and everything in between, if you need a community to kickstart your heart, you need the lovespeaks series.

 Sally Lou is a mom, professional speaker, author of Speak: Love Your Story, Your Audience is Waiting and founder of lovespeaks.

It's the lovespeaks series, where a little bit of love goes a long way.
Listen to
the

lovespeaks

series
on: 
Speaking of Doing What You Love
Guest: 

Henry Harteveldt – 

Principal of Atmosphere Research Group
On this episode we are speaking do what you love, my brand tenant! My guest happens to embody everything I speak and write about. At a young age, Henry Harteveldt played with toy airplanes and loved the smell of jet fuel. Today he is one of the travel industry's most well-known and respected analysts and advisors and quoted constantly.
After years with TWA, Continental Airlines and Forrester Research, Henry began Atmosphere Research to provide independent, objective, and trustworthy research on travel industry marketing, product, distribution, digital commerce, and future trends. He's on an airplane more than he is in his own bed and he is my friend Henry Harteveldt. This was recorded pre-pandemic but the travel tips Henry shares are always valuable. Take a listen!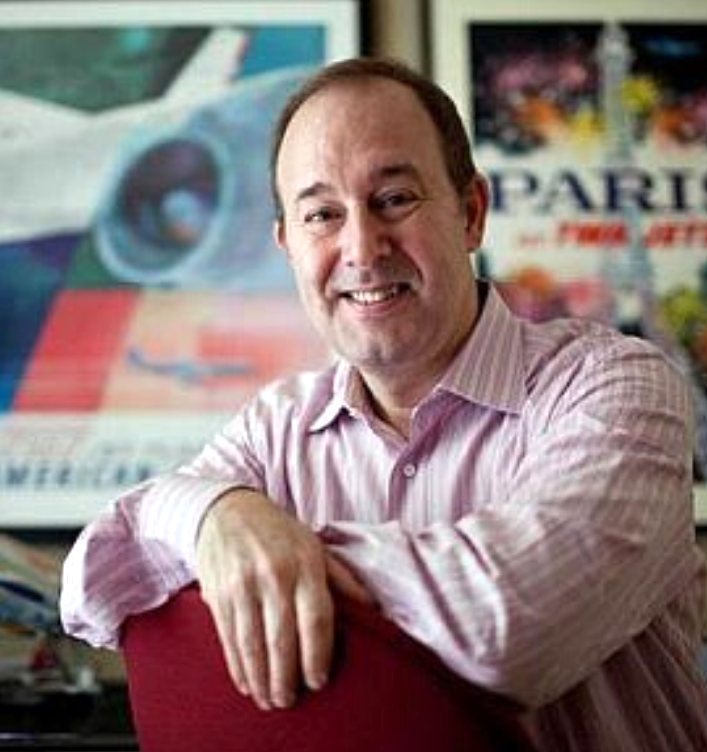 Listening Notes
| | |
| --- | --- |
| 1:01 | Doing what you love |
| 1:58 | Welcome Henry Harteveldt! |
| 2:37 | Henry in the world of travel |
| 3:30 | How is love speaking to you today? |
| 5:15 | Henry's story |
| 6:48 | "A mile of road lets you drive a mile.  A mile of runway can take you anywhere. |
| 7:45 | Aviation geek |
| 8:28 | "I was lucky enough to somehow turn my avocation into a vocation |
| 9:15 | The smell of jet fuel |
| 9:52 | "Jet fuel is the smell of opportunity." |
| 11:15 | What smell reminds you of your purpose? |
| 11:32 | Henry's dad |
| 12:45 | Henry's mom |
| 13:15 | "My first words was Boeing." |
| 14:52 | "I remember the first time I stepped on a 747." |
| 15:29 | The lovespeaks career formula |
| 16:37 | The voice of the travel industry |
| 18:48 | Camp Solo |
| 19:52 | Did you want to be a pilot? |
| 20:47 | "We go into professions where we see people like us or where we think we will be welcome." |
| 22:28 | "I wonder how many Henrys we chased away." |
| 24:00 | Plan B |
| 25:00 | "Dad always loved TWA." |
| 25:29 | What are some "Henry" travel tips?  (Please note this was pre-pandemic) |
| 27:30 | Turbulence |
| 28:56 | What's in your bag when you travel? |
| 30:57 | United's 747 farewell flight |
| 32:22 | Nerds are really people with passion and love! |
| 32:55 | So cool to watch you from afar! |
| 33:14 | Any perks? |
| 34:00 | A network of colleagues |
| 34:30 | "This is not Hello Dolly!" |
| 34:54 | "This is something I do miss — the excitement of air travel." |
| 35:25 | "The one thing I think the airline industry can do better…" |
| 36:43 | How is the airline industry getting better? |
| 37:05 | "We are in a new different Gold Age of travel." |
| 38:34 | Flying coach |
| 39:16 | People just want to be heard. |
| 40:37 | "Pack your patience." |
| 42:30 | How many miles have you flown? |
| 42:40 | How many days of the week are you in the air? |
| 44:54 | Favorite airline? |
| 45:20 | Favorite airplane? |
| 45:43 | Window or aisle? |
| 45:48 | Favorite travel app? |
| 46:35 | TSA pre or Clear? |
| 47:21 | Best day of the week to travel? |
| 48:24 | "Paris is always a good idea." |
| 48:54 | "My favorite destination is home." |
| 49:00 | Antarctica |
| 49:46 | India |
| 50:00 | How do you use your story to help others? |
| 50:31 | What are the lessons your mom (and dad) taught you? |
| 52:10 | Harteveldt humor |
| 52:35 | What does being an uncle mean to you? |
| 53:24 | "Family is everything." |
| 54:30 | Tell us the story about your mom's cooking |
| 56:15 | "She loved seeing me quoted." |
| 56:35 | You are the most quoted person in the family. |
| 57:05 | Where can we find you? |
| 57:40 | What is exciting you most right now in the travel industry? |
| 58:20 | Sustainability |
| 59:55 | "Talk to the people next to you!" |
| 1:00:28 | Enjoy being in your favorite destiny — HOME! |
Past Episodes of the LOVESPEAKS series podcast
Episode #1: Speaking of My Story
Episode #2: Speaking of Midlife
Episode #3: Speaking of Love
Episode #4: Speaking of Soul
Episode #5: Speaking of Music
Episode #6: Speaking of Purpose
Episode #7: Speaking of Recovery
Episode #8: Speaking of Composting
Episode #9: Speaking of Mindfulness
Episode #10: Speaking of Kindness
Episode #11: Speaking of My Mom
Episode #12: Speaking of Loss
Episode #13: Speaking of Leadership
Episode #14: Speaking of Enlightenment
Episode #15: Speaking of Laughter
Episode #16: Speaking of My Kids
Episode #17: Speaking of Doing What You Love
Episode #18: Speaking of Standup