motivate… include… relate…
embrace.
Sally Lou speaks from the heart, with passion and tells compelling stories.  Of the recent keynote speakers we have had, she was the most invested in our program, making sure her goals and ours were aligned. There are speakers who work the room and engage the audience, Sally Lou does both of these things.
Sally Lou Loveman is the easiest, most pleasant Keynote Speaker I have ever worked with.  Engaging, 

Customizable

, Sincere, Passionate, High Energy and Entertaining.  
She is the only Keynote Speaker that I have ever stayed in touch with for years and the only Keynote Speaker who offered to mingle with our attendees before or after our event.  
Her Mission Statement "Tune into your talents and connect with a life you love" – says it all.
When we hosted Sally Lou as our keynote speaker for our final luncheon of the 2013-14 program year, she commanded record attendance for that particular luncheon. It doesn't hurt that she had the Oprah name behind her, but her platform was what people came to see and what resonated with our audience. She motivated, inspired and wrapped our season up perfectly.
As a speaker, Sally Lou is engaging, confident, relate-able, funny, enthusiastic and really commands the room.
What people are saying about Sally Lou's Chicago Ideas lab on Audience Engagement ….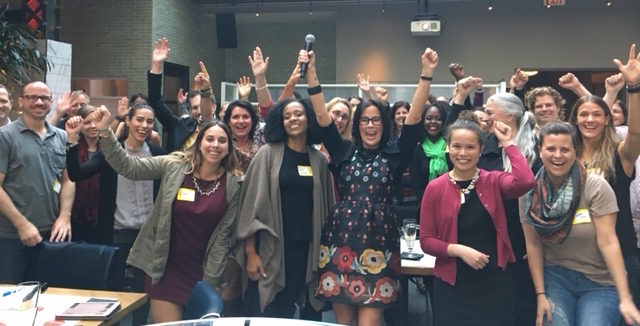 "Amaaaaaazing! Totally applicable to what I'm working on in my career/ministry."

"I was intellectually stimulated, emotionally engaged and inspired to take action and be a larger contributor to the world, locally and globally."
You just reinforced everything that I want to accomplish. Your story made me wake up today with a much better attitude and that feeling of 'I can conquer the world and make a difference in other people's lives.' Gracias, thank you for everything you shared with us. Keep that awesome smile and energy wherever you go, you change lives!
The time I spent interacting with you after your lovespeaks presentation at Vanderbilt has made a lasting impact. I can honestly say what you said stuck with me not only because I was going through a difficult time, but also because you helped me put in concrete terms the 'brand' that I have been cultivating my entire life: love.
Your wide ranging metaphor highlighting the importance of love in one's career resonated with me, and I keep your words in mind with every assignment that I take on here at NBC.