"Get it girl" is my guest Kelley Kitley's mantra. Tomorrow Kelley celebrates 7 years being sober and today she sits down to talk with me about recovery.
Kelley says "We are all recovering from something" and she should know. As a psychotherapist and owner of Serendipitous Psychotherapy and Renew Studio, Kelley is not only dedicated to her own recovery, she is dedicated to counseling others as well.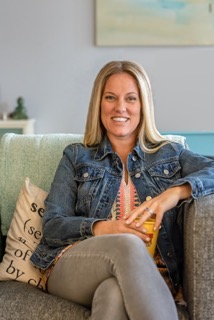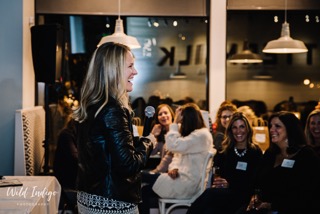 I met Kelley in the most unusual way. When I was consulting at TODAY she was in the studio audience and she impressed me with one of her questions. That was how we started our friendship and it was serendipitous (Kelley's favorite word) that she too lives in Chicago. Because Kelley is a fellow champion of women, our "meet cute" did not end at TODAY. We have remained friends ever since.
If you or someone you know is recovering from something (fill in the blank) take a listen to my conversation with Kelley. She speaks her story from her heart and offers advice to anyone struggling. The moment Kelley's best friend asked her "how's your drinking?" She replied "not good." That's when Kelley's story of recovery began. It was a powerful moment and she shares it with me and now you.
Kelley says "We can always start over." I couldn't agree more. I hope this conversation lands on your heart like it landed on mine. I am so grateful Kelley uses her voice to help survivors and people struggling with addiction find hope. When we do what we love, everyone benefits. Get it girl!