In 2017 The National Institute of Mental Health reported that major depressive disorder affects approximately 17.3 million American adults. In 2018 The Centers for Disease Control reported that 1.9 million children, ages 3-17, have diagnosed depression.
I am not the best researcher so I haven't found the numbers for 2021, but after a year like 2020 I think we all know the numbers aren't pretty.
What I did find is that in a poll conducted in the spring of 2020 by the Kaiser Family Foundation, nearly half (45 percent) of adults in the United States reported that their mental health has been negatively impacted due to worry and stress over the virus.
May is Mental Health Awareness month and healing from depression is on my heart.
When you or someone you love suffers from depression it can run your life. I know this firsthand in my family.  It is heartbreaking and leaves us feeling completely powerless at times. I'm always looking for answers, solutions, and healing. I want to find the fix, which is why I am thrilled to share this conversation with author Amy B. Scher with all of you.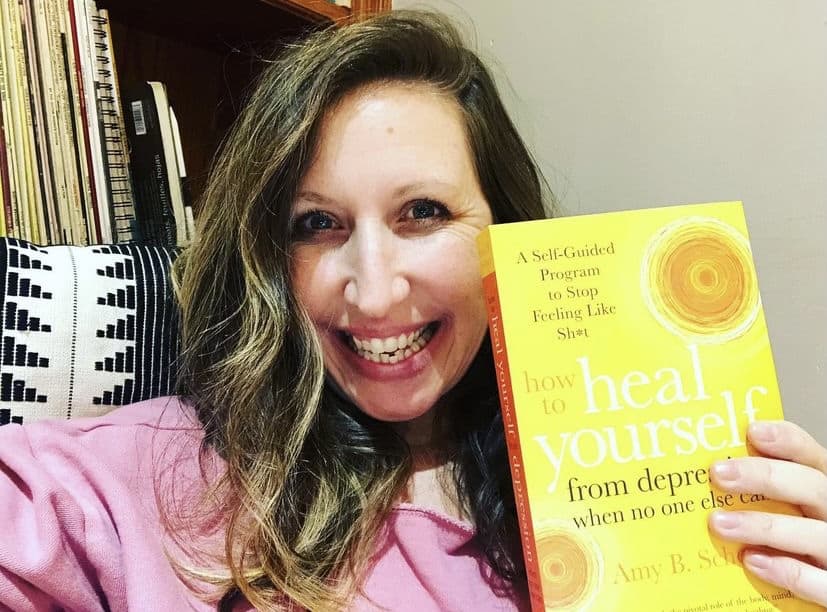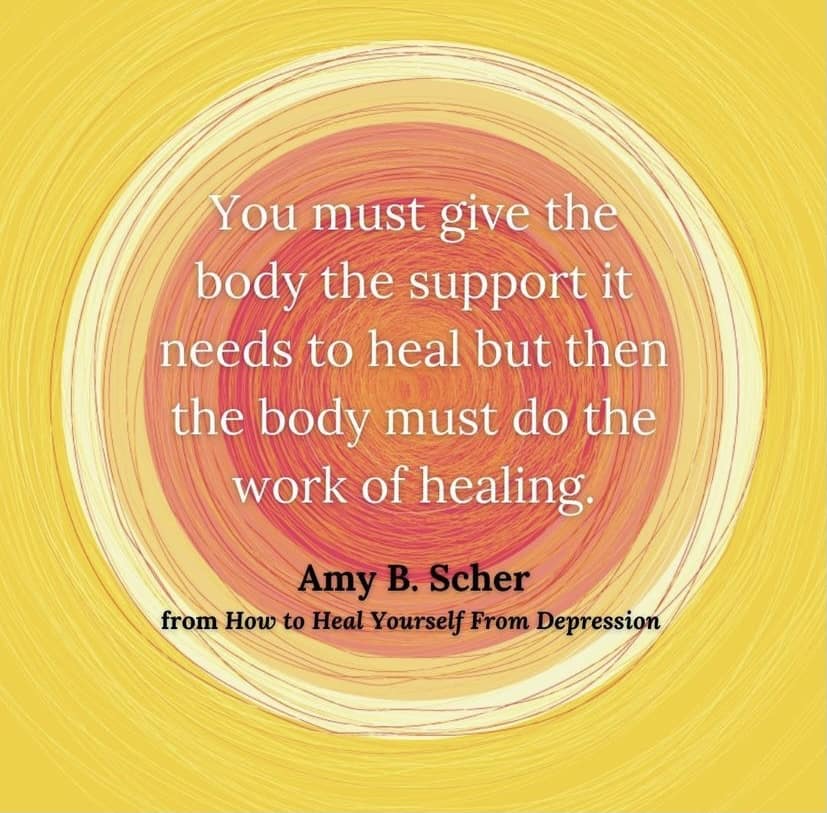 Amy's book How To Heal Yourself From Depression When No One Else Can: A Self-Guided Program To Stop Feeling like Sh*t uncovers the missing piece to healing – a connection with ourselves.
Amy writes about her decade long healing journey from Lyme disease and depression and offers a series of self-applied techniques in her book to help others heal. She says she came to this work as a last resort and in what I call a very Dorothy moment, Amy says "I ran all over the world chasing a cure only to find out that I carried it all along."
For the past nine years I have served on the Lighthouse Council at Erika's Lighthouse. Erika's Lighthouse provides schools with ways to educate teens and families through messages of hope and resources to find help. We are in 460 schools and since August of 2020, 190,000 teens have been impacted by the curriculum. These are numbers I like.
Organizations like Erika's Lighthouse and books like Amy's give hope to those who suffer and the people who love them. If you are suffering from depression, please listen to this episode and read Amy's book. Maybe something will resonate with you and help you in your healing. In the meantime, I will be using Amy's Alternate Tapping Technique because it connects me to myself, which is always a solution that works.