THE
LOVE

WINS HOUSE

PARTY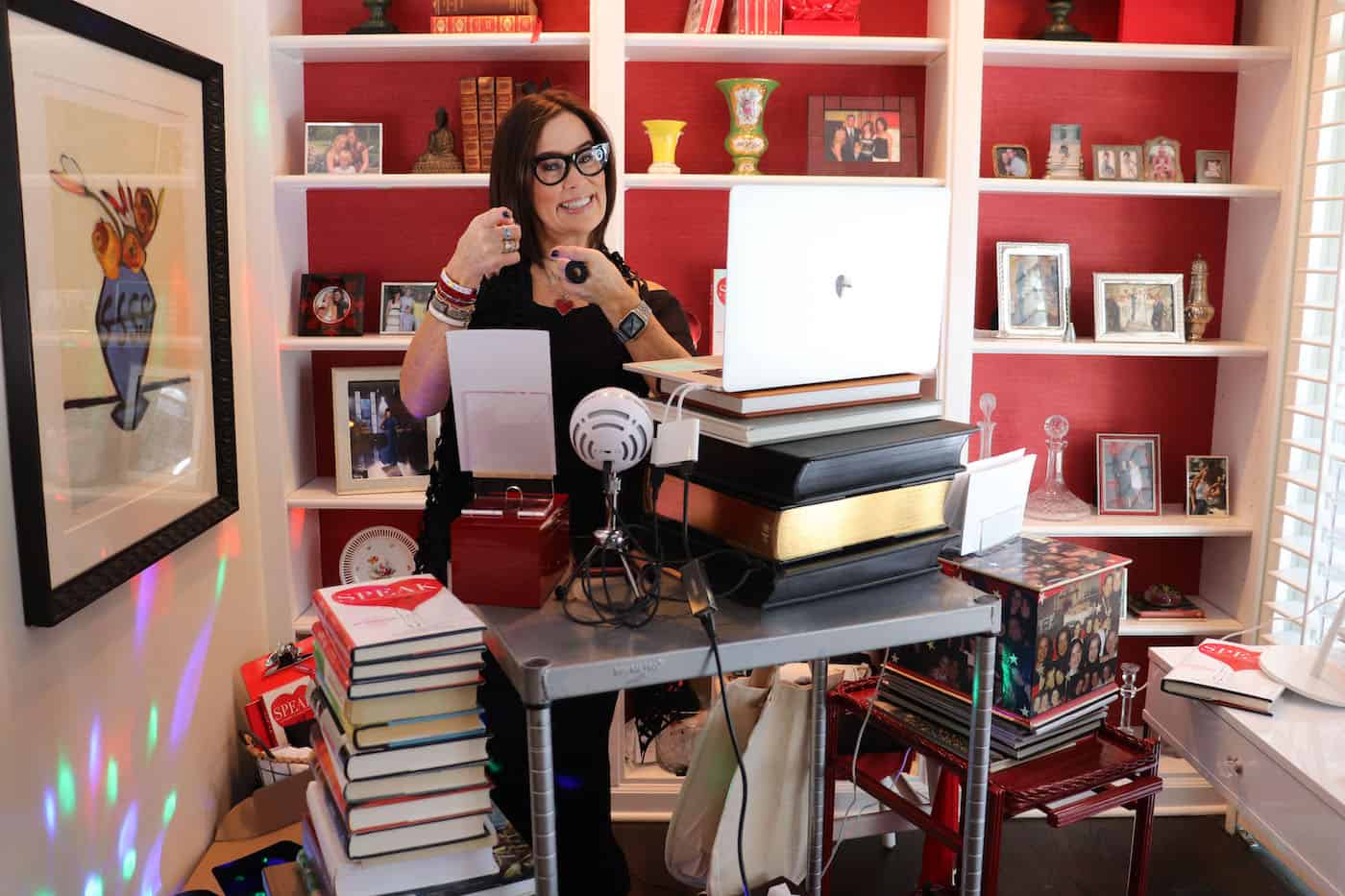 "This was the uplift we didn't fully know our souls needed.
"A superb feel good event. So glad I attended!"
"Woke up still feeling the love."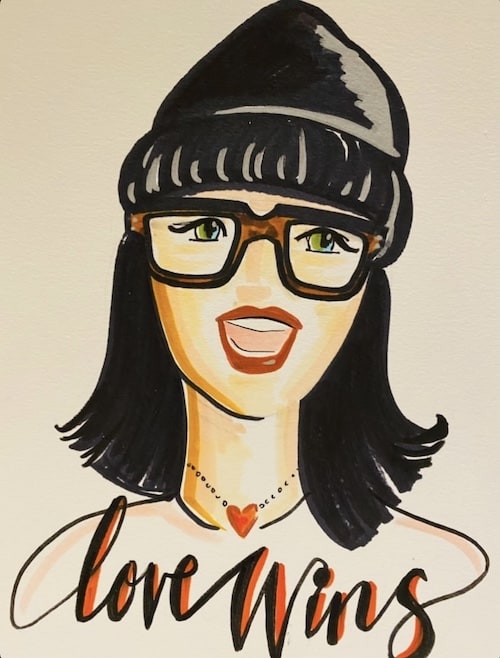 "Inspiring, motivating, captivating and always FUN."
"Thank you for inspiring us and filling us with the love that is so needed right now."
"I hung on everyone's word and there were so many new faces and voices for me."
"Loved being part of your purpose in the world."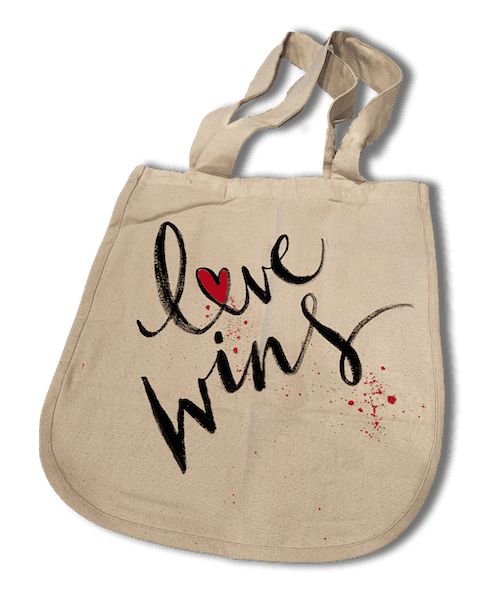 Please visit House of Shan, for the hand painted one-of-a-kind Love Wins tote – available for $32 with $5 of your purchase supporting women's charities.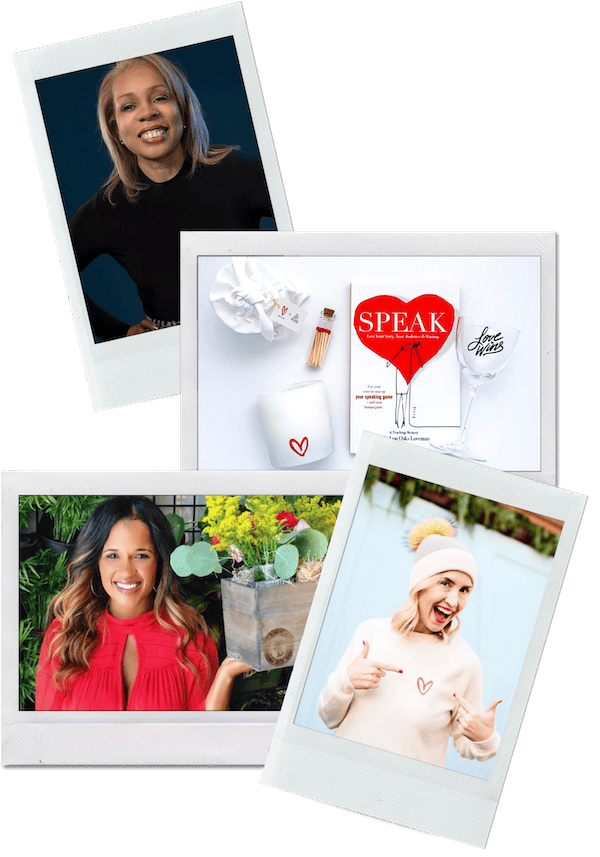 "It was a magical day and I'm thrilled to have been a part of bringing this dream to life!"
"So proud to join you and all these remarkable love beings."
"It was just what my heart needed."
Watch the making of a masterpiece, mural by Heather Gentile Collins…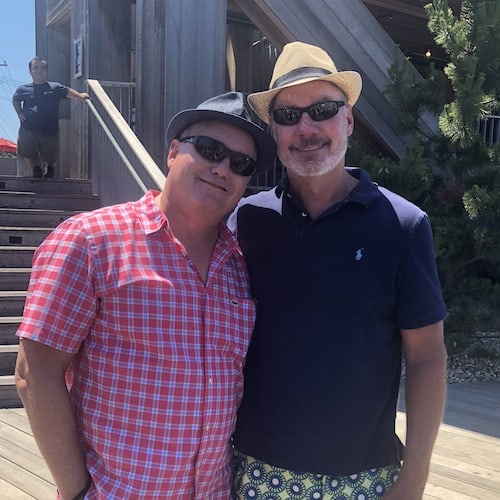 Henry Robin & Bob McGarity
Speaker Sponsors
Meet my friends Henry Robin and Bob McGarity, speaker sponsors of The Love Wins House Party! Henry and Bob have been together for 21 years and married 8 1/2 years ago when same sex marriage became legalized in New York. Henry was my first roommate in Chicago and when my friend of 36 years heard about The Love Wins House Party he asked "How can Bob and I help?" With friends like Henry and Bob, there is no doubt that love wins.
Heather Gentile Collins
Muralist
Heather Gentile Collins is a muralist, painter and illustrator who shares joy through her work. One of her murals made me pull over on the side of the road, get out and marvel. We are so lucky to have Heather join The Love Wins House Party by painting a mural LIVE to be donated back to the organization our party supports – My Block My Hood My City.
Shannon Buth
Founder of House of Shan
Shannon Buth is the founder of House of Shan, a platform that celebrates living what you love. House of Shan offers a community for women to connect and support each other as well as the cutest and cosiest line of imperfect heart clothing that reminds us all to spread love. House of Shan is my favorite love brand and I am so happy to feature Shannon as our Love Wins House Party vendor.
Avera is an up-and-coming open format DJ based in New York City with a passion for spreading joy to others through music and dance. Music has always been a big part of Avera's life – she's been playing piano since she was 7-years-old and also plays the ukulele. After taking classes at a school in New York City, Avera discovered her true passion for DJ'ing and bringing people to the dancefloor. Avera's energy is infectious and she will always be the first one dancing!

Paolo Presta
Keynote Speaker
Paolo is the host of the on-line talk show A Spoonful of Paolo and brings love to everything he does! He is a Webby Award winner and 2019 & 2020 Telly Award winner.
Julie Smolyansky
Leading with Love Panelist
CEO of Lifeway Foods, Executive Producer of the documentary On The Record and advocate for sexual assault survivors, Julie has the guts to powerfully lead with love in every role she plays.
www.lifewaykefir.com 
Rita Coburn
Leading with Love Panelist
Rita is a Peabody and Emmy Award winning director, writer and producer. Her work primarily focuses on stories of women by uniquely addressing topics from a multi-generational lens through the untold stories of prominent figures and key ideals relevant to our culture. Rita's films are true love stories.
Bela Gandhi
Leading with Love Panelist
Bela loves love and loves helping people find love. It's truly her gift. Bela jokes she was born with a cupid and arrow, and honestly – she may have been! As founder of Smart Dating Academy, Bela coaches her clients to successfully find love … and love wins every time. 
www.smartdatingacademy.com
Alex Kumin
Laughing with Love
Alex is a standup comedian, writer, voice actor and teacher at Feminine Comique, Chicago's only all-female standup class. She was recently featured in New City Chicago's "Player's 2020" list as one of the most essential – and versatile – players in the Chicago comedy scene. Laughing is definitely essential after the year we have had and Alex brings the laughs.
www.alexkumin.com
Itika Oldwine
Spotlight on Love
After a career in marketing and television, Itika discovered her passion for floral design while working with the Four Seasons Beverly Hills' team and launched her own business Oldvine Florals. Itika offers a modern twist on the flowery landscape of Los Angeles and is our Spotlight on Love winner because she proved love wins even in 2020!
Keep the
love

coming!

If this event sounds like fun, subscribe to lovespeaks and never miss out on any events, blog posts, podcasts and more!