Topics
A 

love

speaks program is customized for its audience, atmosphere and experience level. One-on-one and group formats are available.

love

speaks topics include:
Accept Invitations From Your Mother
It's so easy for us to say no to our mother's invitations. Especially when we were kids, but even now, we come up with an excuse because we are too busy or we don't want to be pulled away from Netflix – and we know our mothers will still love us. But what if saying no blocks us from an opportunity? What if we said YES?
When I was 14 years old, I said YES to my mother when she invited me to the filming of a television show. I could have said NO. I could have said "I've got field hockey practice or too much homework." But I didn't. I said YES – and that YES changed the trajectory of my life – proving not only that mothers really DO Know What's Best, but also that their invitations can be game changers.
My mother's invitation allowed me to SEE my career. As I sat in the studio audience at that TV show, I spotted a girl on the set with a clip board. I didn't know what she did, but she was a woman, she was wearing a headset which made her automatically cool, she was holding a clipboard, which made her official, and she looked really busy. I had no idea what she was doing, but I knew in that instant I would do it one day too.
Ten years later, when I landed my job with Oprah I began to feel the power of my mother's invitation. 30 years later – when I landed a quote in the SMITHSONIAN the power of my mother's invitation became next level. Next time your mother invites you to something, and I mean anything, consider my story – say YES, and let it be the start of how you tell yours.
The Unexpected Speaker: A Simple Strategy to Step-Up Your Speaking Game
Having entertained over a half of a million people from the Oprah stage and another 20,000 from my lovespeaks platform, I know how to capture an audience's attention. It's quite simple. Be unexpected. I share my insider secrets on how to engage an audience in unexpected ways and go straight to the heart of what works best. Like getting to know your audience before you speak, including your audience in your speech by using LIVE content, leaving the podium and joining the audience, welcoming distractions and watching the magic unfold. A speaker once told me a speaker's job is to make the audience want to take them home. The unexpected speaker always leaves the audience wanting more.
Love Your Story Like It's Your Job
We all have a story. Some of us tell our story really well. Some of us don't tell it at all. And some of us could use a little help. Whatever category you fall into, you deserve to love your story, own your story and speak your story. Whether you are sharing your story with an audience of 1, 100, or 100,000 your story matters and you should never underestimate the impact your story has on someone else. When we share our stories, not only do we connect with others, and the people who came before us, we also become better speakers and storytellers, which is the purpose of this book. Speaking is like everything we do, it's a practice. Just like yoga, meditation, prayer, reading, knitting, or golf – you fill in the blank for whatever it is you enjoy and consistently work at to get better. The more we speak, the more skilled we are at speaking, and since I have been at this practice for 35 years, I offer my stories and life lessons to help you love your story. There is scientific proof that storytelling makes us better humans, so love your story and be a better human!
Fear Has No Access When You're In Your Purpose
The #1 fear people have is speaking in public. It's the only fear I don't have. I'm scared of everything else – planes, boats, bridges, tunnels, open water, getting lost while driving and self-park parking lots to name a few. The only time I am fear free is when I am speaking in front of an audience. We all have our fears, but what I have found is that when we are in our purpose we are free of fear. I was hired to speak on a plane and it was the first time I wasn't in the fetal position on take-off. Whenever I fly I write which centers me and reminds me of my purpose. What is your purpose? Define it and use it whenever you are doing something you fear, like speaking, and discover a powerful side of you that nothing can sabotage.
Careers That Make Sense
When our senses come alive, we immediately know we are exactly where we are supposed to be. As I sat in the studio audience of The Mike Douglas Show, something magical happened and I felt it through my senses. I loved the smell of the studio, the clicking sounds of the lights, the feel of the camaraderie of the crew, the taste of the excitement and seeing all the action. I quickly learned that when an environment sucks you in and pleases all 5 of your senses, to make a career out of it. Our 5 senses are the 5 main tools we have to perceive the world, and research says that smell is closely linked to our memory. By the time I had set my sights on "what I wanted to be when I grew up" I must have relied on my sense of smell to direct me because I kept finding myself in TV studios. Lucky for me, my senses led me to work for a show that would not only change my life, but also change the world. When your career pleases your senses, your career will always make sense.
Stage Your Reinvention
Each decade seems to bring a new twist to our story. We hardly have time to settle in to what we are doing when another decade arrives and suddenly we have to shift gears. In my fifth decade, I found myself no longer working for Oprah. It wasn't really the reinvention I was looking for but honestly, are we ever looking for reinvention? I think reinvention is looking for us more than we are looking for it. The question is, when reinvention comes knocking on your door, are we going to let it in and welcome it and say "Let's do this!" Or are we going to close the door and bury our reinvention a little longer? I couldn't bury mine because the knocking literally came to my door. It was my last day at Harpo. I was packed up and standing alone in my office when a construction crew entered my office, the office that had once housed my team of 8 talented people, a team who became known as one of the best in the business, a team that was my family. The crew started to remove their cubicles one by one, making it ready for whoever would sit there next. That was the moment when I knew my reinvention was REAL. Tears filled my eyes, and suddenly the coolest thing happened, something Oprah had taught me and millions of others, a feeling of gratitude came over me. I was so grateful for every moment I had ever experienced in that building and the construction crew, because that crew was the only way I could exit a door I thought I could never leave. I can't wait to help you use your talents in a new and modern way.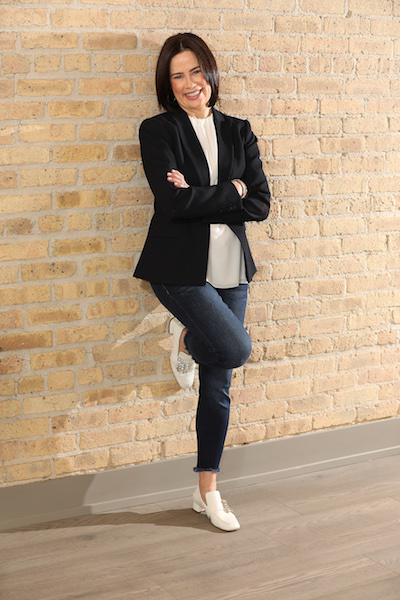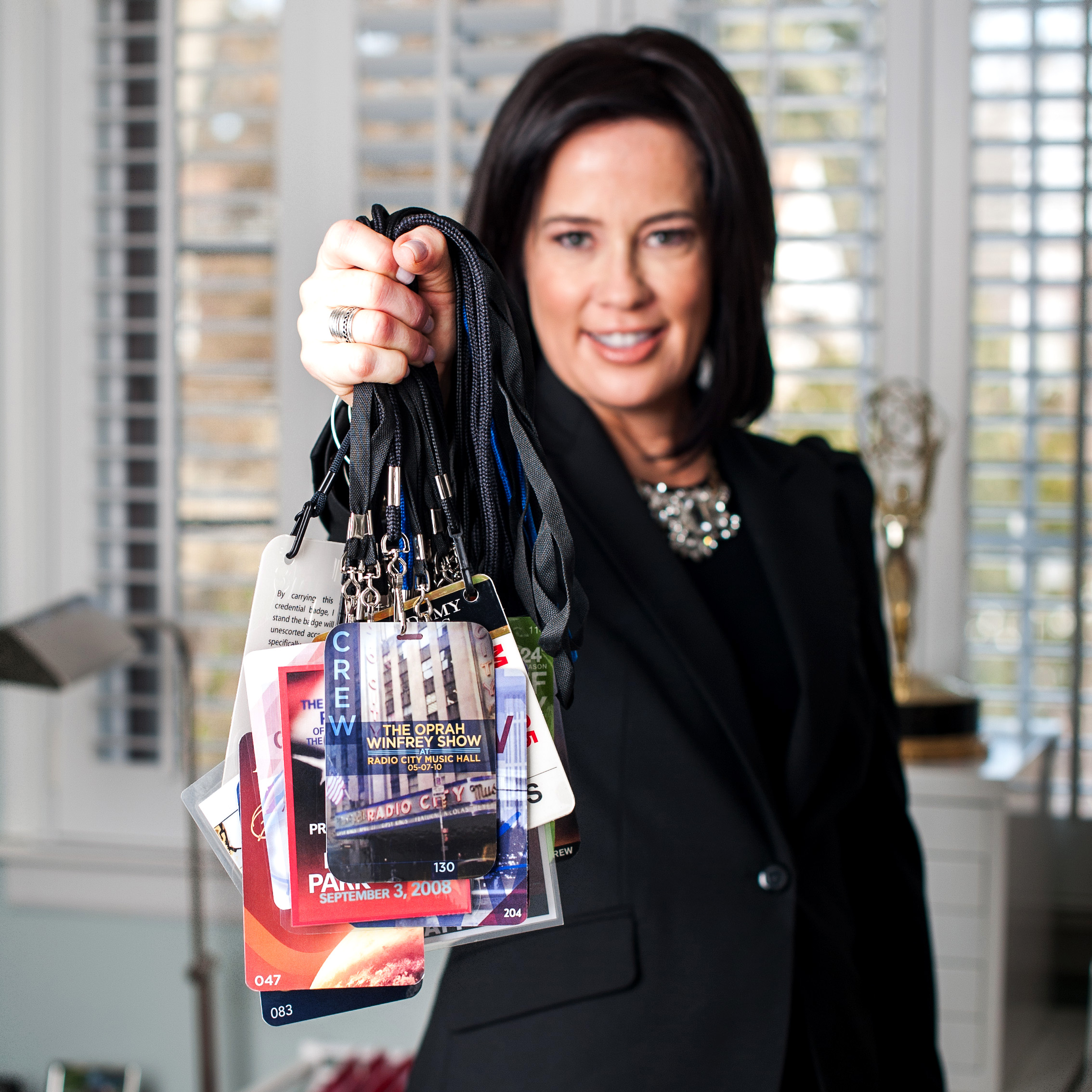 Dedicated Brand Ambassador
For nearly three decades, I dedicated my talent for connection and inclusiveness to one of the globe's strongest brands, The Oprah Winfrey Show. As the Audience Producer, I was the first impression attendees had at the show. I consistently connected guests with the Oprah brand. Drawing guests out, connecting their personal stories to the show topic and managing their overall experience ensured that audience members left the studio more dedicated to the brand.
With the launch of lovespeaks, it is my intention to create the same sense of allegiance, pride and excitement among your brand's external and internal clients that I helped create at The Oprah Winfrey Show.
A lovespeaks discourse is rooted in the concepts of connection, enthusiasm, gratitude and inclusion. I strive to inspire my audiences to reconnect with their innate talents while also appreciating the people who surround them. I then connect that palpable enthusiasm–that fire–with the brands that they engage with and represent every day.
Champion of Women
It's human nature to label ourselves. We're stay-at-home or working moms. We're wives or married to the job. We're executives, entrepreneurs or employees. But then it happens. Life shifts and your self-description needs to shift with it. Are you ready to rise to the occasion or are you content to use the past to define the present?
At lovespeaks, I shape my speaking engagements with the needs of the multi-faceted, ever-evolving, modern woman in mind. I want to inspire women to transcend the labels and to design a life that meets their own hopes and expectations. At lovespeaks, I endeavor to empower women to position their lives and speak their talents in a manner that makes them proud, connects with what brings them joy and is rooted in their own authenticity.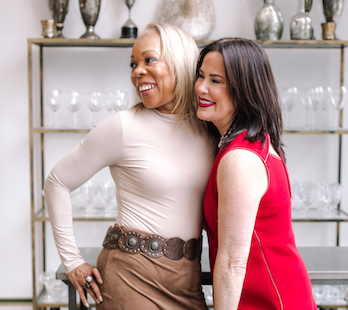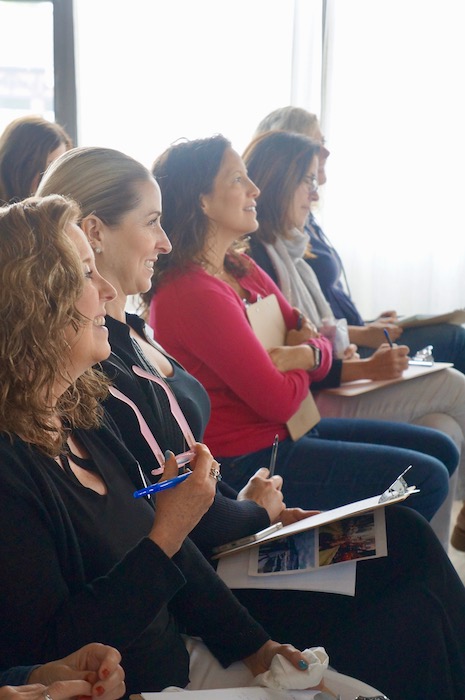 Professional Connector
I would like to describe myself as a "professional connector." The common interpretation of a "connector" is one with a wide social and professional network. A connector traditionally links person A to person B in the hope that they will both benefit from the introduction. And, yes, I do that. I create connection. The difference is that I help introduce you to YOU.
The goal of every lovespeaks engagement is to foster a moment in time when members of the audience connect with the very root of what brings them joy. That root will nourish you, it will keep you grounded and it will help you grow. I help connect people with that purest joy and then inspire them to design their personal and professional lives around what they love.
Celebrator of The Journey
During a lovespeaks engagement, we talk a lot about you and authenticity and designing a life that you love.  That said, your joyful life is still a journey, and like every journey, there are bumps in the road.  I encourage people to embrace the journey, no matter how hard it is.  The reward is always worth the work.
A lovespeaks engagement is about laughter and lightness.  I like to focus on themes like listening to the whispers of destiny, and always following your truth.  But I also believe, with equal weight, in the power of what goes wrong.  Like the time I introduced Kenny Rogers as Kenny Loggins in front of a live audience.  Yes it was embarrassing.  It was also awesome because it was part of my journey.