I read Willa's Grove, written by my friend and New York Times bestselling author Laura Munson, when I was in isolation with COVID.
It was March of 2020 and let me just say that Willa and her three houseguests (who come together for one week to answer one question … So now what?) were the medicine I had no idea I needed.
Willa's Grove is about community and looking out for people who might be isolating. I was definitely isolating. I had no other choice. But I have to admit there have been times when this extrovert (me) who thrives on community (lovespeaks) isolates when I'm going through a hard time. We all do. And we have to watch out for each other.
What I love about the message of Laura's book is that it offers the idea of being in community with women we haven't logged the long hours with in life. Kind of like a circle of newcomers.
It starts with an invitation from Willa to her childhood friend, who then invites a friend of hers and that friend invites a friend of hers … to converge at Willa's Montana homestead where they contemplate their lives, and in doing so, become a trusted circle.
I was sobbing my eyes out with all the mid-life messages that were hitting home for me. So much so I invited five women, who are not my inner-circle, to have a Zoom call that week to discuss their platforms and the good they are putting out into the world. It was my way of looking for a new circle of support and it felt so good. It was exactly what I needed and I wanted more.
Which is why I'm in full support of the movement Laura Munson is starting: for women who don't know each other well to gather and tell their stories in a safe space suspended in time. YES please! In the book the character Bliss says it best, "Do you know what I love about this? Since the second we got into this kitchen, we haven't talked about anything deep or difficult. We're just making things together. Women used to do that. They gathered together day after day and helped each other with the mundane acts of life. And they talked. They didn't need a weeklong interlude to get it all out."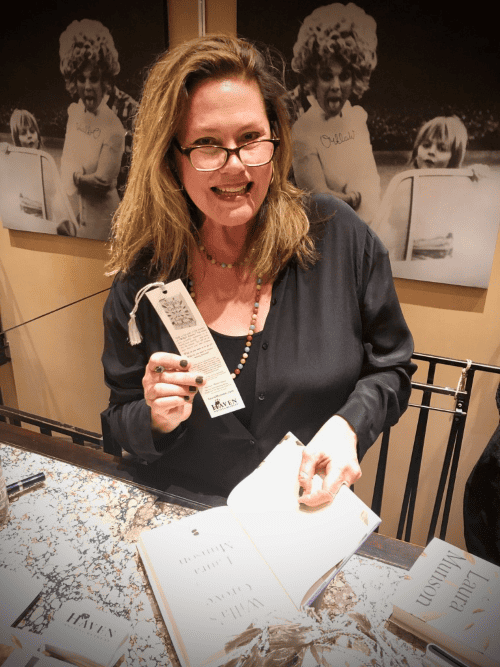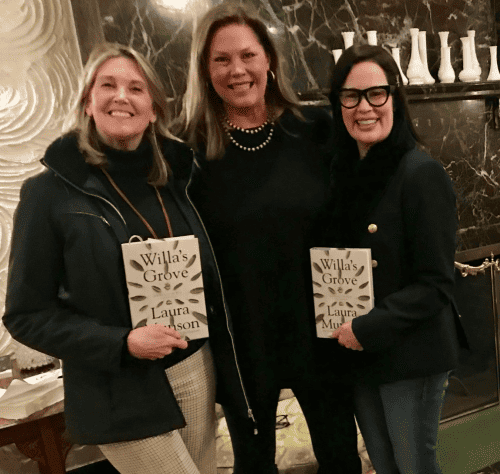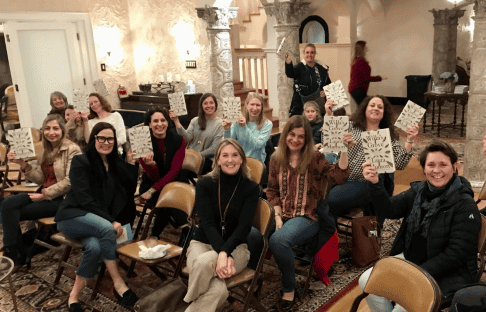 Let's make things together! Let's talk without an agenda. Let's stop in and check on one another. In the meantime, I invite you to listen to my conversation with Laura Munson who admittedly says she can't trust what comes out of her mouth these days. My kind of girl! Laura drops so many truth bombs you might miss one because you're still taking in the one she just said.
The truth is – Laura wants people to read Willa's Grove and say "I want to do this! I know someone who is isolating, who says they're fine when they're not, and desperately needs to come together in a safe circle. I'm going to reach out to them."
Reach out to someone today.